ABOUT OUR FEASTS
There is something amazing about the combination of great food and great company. When the two come together it really is something quite special. We built our feast menus to make life simpler (not to mention delicious) when spending time around a table with friends and family, indoors or out!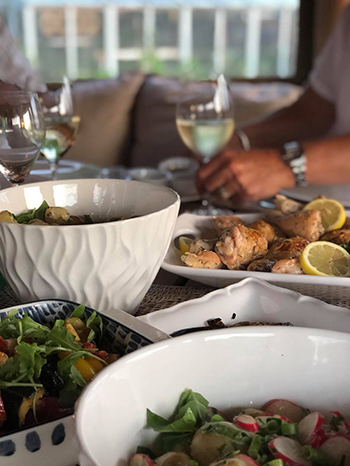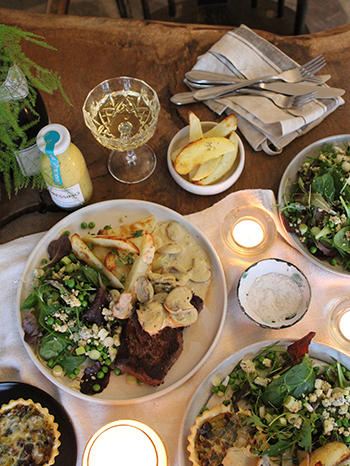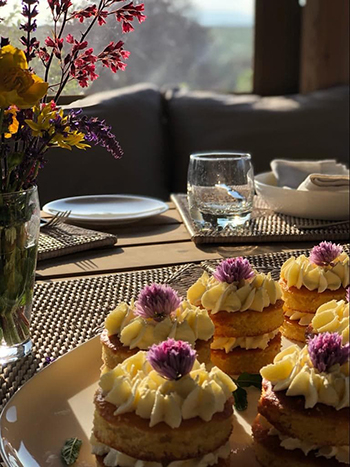 CHOOSING WHICH BOX
We have five feast boxes available, three of which are seasonally inspired. Each with their own seasonal menu but can equally be enjoyed year-round. Each feast menu has options for vegetarians and meat eaters. You choose what works for you.
THE MIDSUMMER FEAST
This three-course menu is fresh and light with all the summer vibes! It's perfect for a bit of alfresco dining, with your mates on a light summer evening.
THE AUTUMN FEAST BOX
Al three courses on this menu are great for when the nights start to draw in. Rich flavours, along with seasonal ingredients, this Feast box is great for enjoying a cosy night in with friends and family.
THE FESTIVE FEAST BOX
This is for the party throwers out there! A menu of eleven delicious recipes to create 'small plates' to be enjoyed in a tapas style feast. Pick and choose which dishes you make for your perfect party. Designed to see you through the festive season in style, and be enjoyed throughout the year too.
LUNCHTIME FEAST BOX
This box was inspired by lockdown and a desire to help you up your lunch game. Who said the middle of the day had to be mediocre, we help make it delicious! Choose to be inspired by one of our ten recipes included in this booklet.
DATE NIGHT FEAST BOX
Inspired by romance, this indulgent menu is perfect to share with someone special. Enjoy cooking together, then sit down and take in the three delicious courses.

WHAT COMES IN YOUR BOX
Each box is delivered to you, packed up in our eco friendly packaging. In it you will find all the Charlie & Ivy's products you need to create your feast. You also receive a recipe booklet to help you create your chosen feast.
The next step is to simply pick up the additional ingredients you need. Then head back to our website to find our Charlie & Ivy's playlist, printable menus, cocktail inspiration, and everything you need for your perfect night in.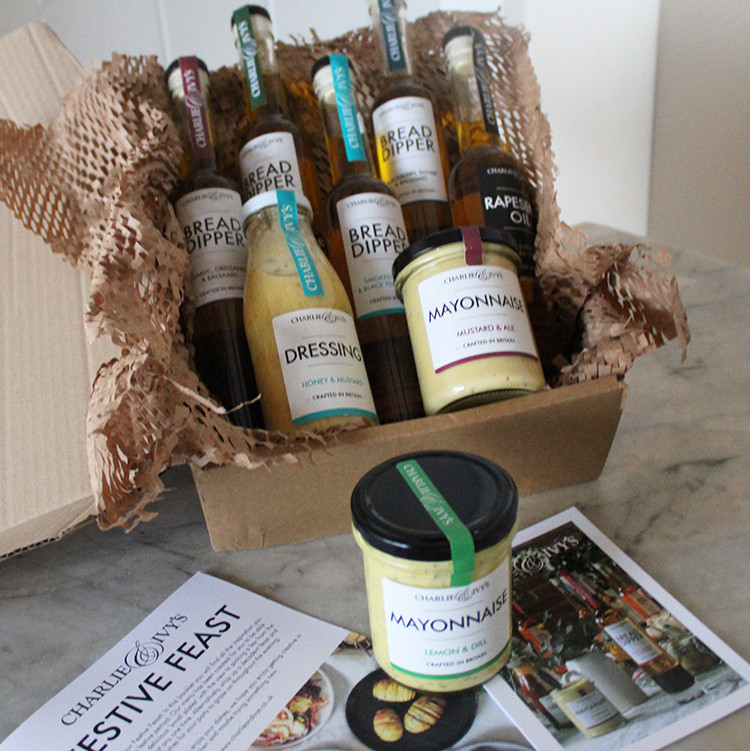 FEAST NIGHT INSPIRATION
Check out our Charlie & Ivy's Spotify playlists
Download your printable menus
Brilliant beers we recommend
Yorkshire cocktails for all seasons