AWARD WINNING FLAVOUR
Welcome to Charlie & Ivy's, home to delicious, award winning bread dippers, dressing, mayo's and Gifts. Produced in the heart of Yorkshire Charlie & Ivy's are committed to bringing you the very best flavours that are simple to use every day.
Explore our range and discover something new… Find the perfect birthday gift, Christmas hamper, thank you or just to send a treat to a foodie friend. Choose your products and a beautiful card from UK designer Plewsy. We'll handwrite your personalised message and post out direct with your hamper. Our best selling tasting set is perfect to treat yourself to a tasty night in or send to a delicious gift to a foodie friend. Packed up with 7 different dipping flavours, including our great taste award winners, there's something here for everyone. The ultimate gift, we have teamed up with local artisan craft workers to create truly handcrafted hampers. Pair our bread dippers with these beautiful stoneware bowls and beech boards.
THINK OUTSIDE THE BOTTLE
Check out our recipes for super simple suppers, brilliant baking inspiration and fabulously flavoursome treats. Think outside the bottle and take a look through our recipe collection for a bit of home crafted culinary inspiration.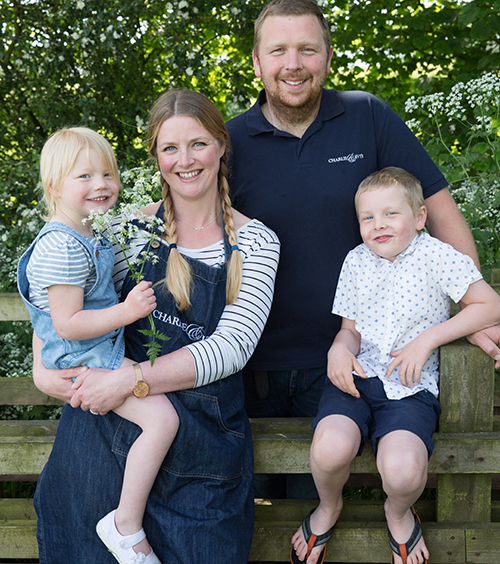 A FAMILY ABOUT FLAVOUR
BASED IN THE HEART OF YORKSHIRE OUR MISSION IS SIMPLE. TO CREATE THE VERY BEST ARTISAN PRODUCTS, THAT ARE EASY TO USE AND INSPIRE PEOPLE TO ENJOY SIMPLE, DELICIOUS FOOD, EVERY DAY.
Charlie & Ivy's is a family business, launched in 2014 from a desire to create simple, great tasting food. All of our products are made by us, the Palmer family and our team, on our farm on the Yorkshire Wolds. We take huge care and pride in every step of the process, from developing our recipes to designing our labels and packaging. Each and every product is made here by us, ensuring the highest quality products for you to enjoy.
FEAST BOXES
Designed to inspire you, our Feast Boxes are put together with a seasonal menu and all the Charlie & Ivy's products you will need to get creative.
Each feast menu is packed full of flavour and simple to create. Helping you spend less time in the kitchen and giving you more time to enjoy coming together with friends.
.