CRAFTED IN BRITAIN
Explore our delicious range of bread dipper oils, dressings and mayo plus a whole host of gifts for foodies. From our mini dipper sets to large luxury hampers, or maybe just a treat for yourself, we've got it covered!
SEND A FOODIE TREAT! TRIO OF MAYOS
Brilliant for barbecues, salads and sides, this mayo gift box is perfect for those food lovers this summer! Choose between 5 different flavours to build the perfect treat. £10.50 HAPPY BIRTHDAY BOX
Build a delicious selection of treats and include one of our fab three Birthday cards designed by Yorkshire based Plewsy, we will even hand write your message! £25.00
THINK OUTSIDE THE BOTTLE
Super simple suppers, brilliant baking inspiration and fabulously flavoursome treats. Think outside the bottle and take a look through our recipe collection for a bit of home crafted culinary inspiration.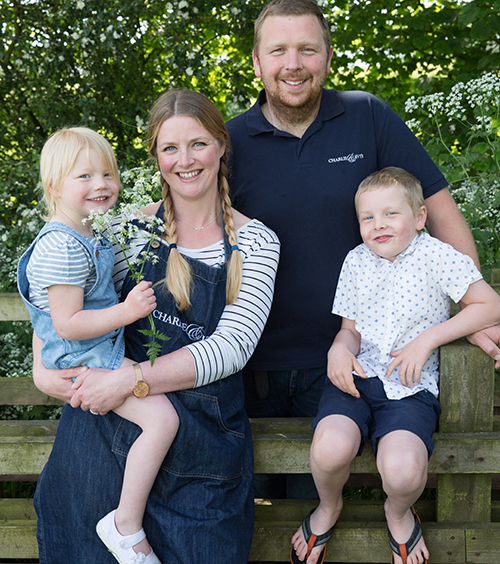 A FAMILY ABOUT FLAVOUR
Once upon a time, on a small farm in Yorkshire, a group of friends sat round a table and talked. They chatted, as they always did, of great food, delicious drink and soaked in the late summer sun. Then one of them had an idea…
The Palmer family have now been making their award winning products on their farm in Yorkshire since 2014. Great care and attention goes into every bottle, from the first recipe development ideas through to sending orders out to our customers.
We are passionate about delicious simple food, and how that brings people together. Find out how we came to make our bread dipping oils, and why we think great food is so important in our lives…
AUTUMN FEAST
Our Autumn Feast is here. Our new feast gives you all you need for the most delicious and simple feast with all the cosy feels. Seasonally inspired menu, designed for enjoying great food with great friends and all the inspiration to set the mood.